Cast
Adriana:
The heroine of this story, Adriana is studying for her Class One Witch Examinations, and will be an apprentice to the Witches of Amalgam for a week.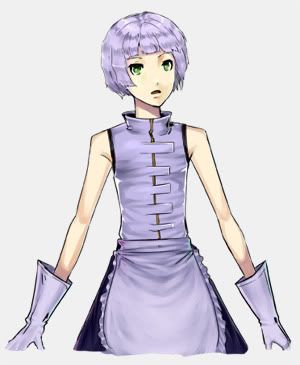 Servant:
Servant is the servant of the three witches. (Go figure!) She seems rather stiff and stilted in conversation, and something about her doesn't seem quite right. Her name is as practical as her personality (or apparent lack thereof).

The Witches of Amalgam



Cassandra:
Cassandra is the youngest of the Witches of Amalgam. That's not really saying much though, as the three witches are all hundreds of years old. Besides being one of the most powerful witches of all time, she may very well be the most perverted witch of all time.

: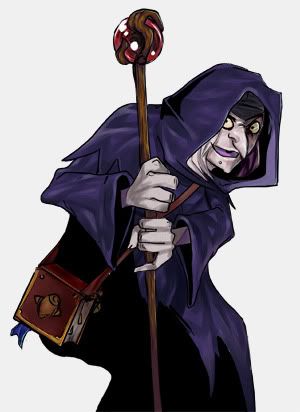 Walpurga
Walpurga is senile, delusional, snarky, and pretty much plain crazy. How she ended up so messed up is somewhat of a mystery. She may appear to be the eldest of the three witches, but she's actually not.



Rosalyn:
Rosalyn is the eldest of the three witches, although she doesn't like being reminded of that, as she's incredibly concerned about her physical appearance. She's a rather reclusive person, and tries to interact with her two "idiotic" peers as little as possible. In addition to being a skilled witch, Rosalyn is a skilled lawyer. One could call her a stick in the mud. (No offense to you lawyers out there.)



Panties:
Panties is a demon cat and Cassandra's familiar. He's pretty lovable and gentle, but he might gut you if you're carrying food on your person.